Martin Crawford Jones comes from the Financial Services Industry in the city of London. Passionate about design and functionality, he was encouraged to take a diploma course in interior design and started trading as Crawford Jones Associates in 1986. Straightaway, he fell into designing for business – a logical progression from his analytical role in the financial sector.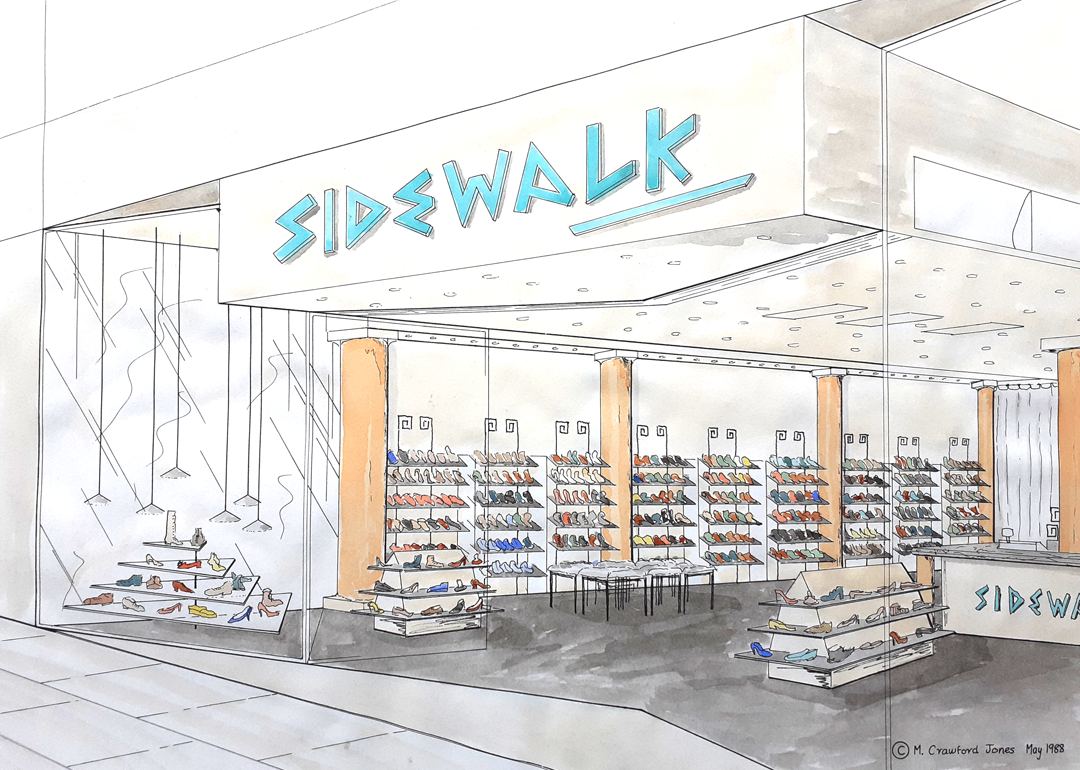 In 1988, Martin won first prize in a competition to design a shoe shop. Various independent retail commissions followed as did a spate of dental practices in West Sussex and Local Authority projects throughout the South East, starting with Crawley Town Hall.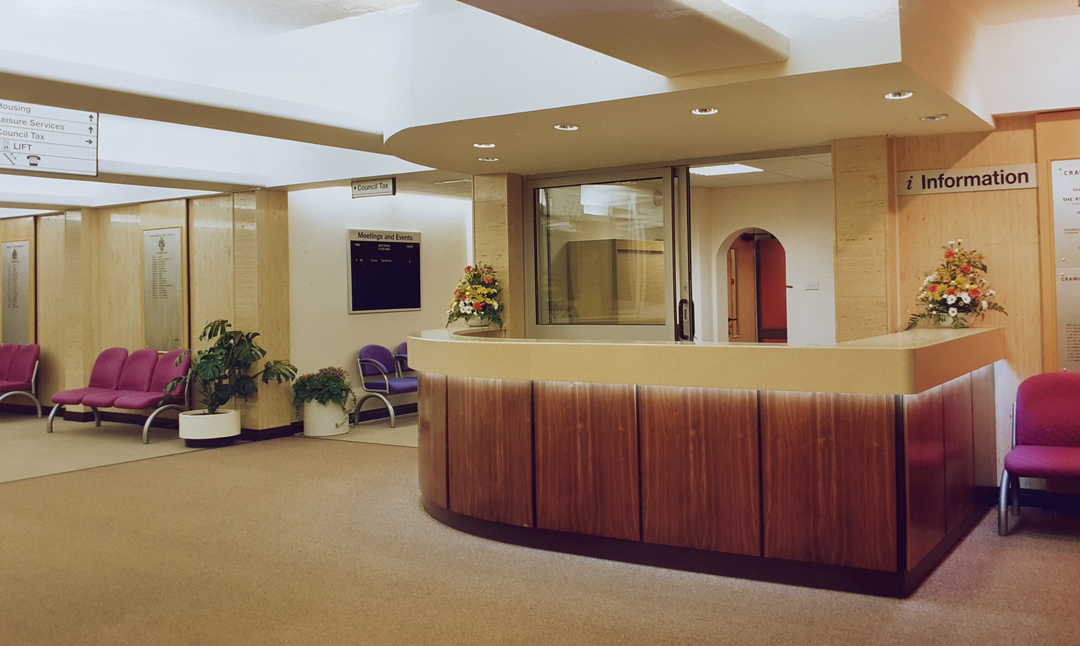 A two-year placement in 2000 with Sussex Enterprise as their Design Counsellor was a watershed appointment for Martin – advising SMEs how to use design as a business tool. This shaped his approach to subsequent projects and still does today. Martin also had an eleven-year association with the Princes Trust as their Business Design Mentor in Sussex.
Hospitality has been a prominent sector for CJA in recent years with the forming of long-term business relationships – hotel clients such as Deans Place Hotel, Alfriston and local restauranteurs, Thai Restaurants, for example.
Business & Property Analysis
This initial exercise is pivotal in finding out all we need to know about your organisation and your premises. We discuss your Business or Corporate Plan, Marketing Strategy or Mission Statement so that we know exactly how your business should be perceived by your customers or clients. Other questions:-
do you have competitors we need to consider?
If so, do we need to investigate your competition on your behalf, perhaps incognito?
do you need to continue trading if we are refurbishing existing premises?
We need to know all about your property, its facilities and its restrictions. For example:-
is there a ventilated air system?
Is the electrical supply "single" or "three phase"?
How strong is the mains water supply?
Is the property in a Conservation Area or Listed?

Feasibility Studies
Having established the physical limitations of your building we can look at the possible configurations of the space. Following analysis of your business, we look at:-
how your staff need to interact with each other and the public they are serving
individual workstation requirements
safe circulation of people at busy times
emergency egress of premises
The principles of space efficiency and productivity are always addressed before visual considerations.

Concept Designs
This is all about what we see. It takes just a few seconds to gain a first impression, be it:-
a "wow" factor in a restaurant
a sense of calm in a dental practice
a feeling of confidence in a professional consultancy
Having identified your target market, we design what we think meets and then exceeds the expectations of that market. If you have a theme in mind, we will work with you, interpret it and make sure it will work in practice.
We convey our concepts through 2D drawings, sketches and hand-drawn 3D visuals. An implementation price guide is usually included at this stage.
 An example of a Concept Design is the Enterprise Diner in Eastbourne. The first photo is of the café before refurbishment, the visual is of our concept and the second photo is of the café after refurbishment.

Design Development & Specification
Once a design concept has been presented, there will invariably be changes made, either through design preferences or financial constraints, or both.
When a direction has been agreed, we will develop the design and specification up to the standard necessary for obtaining implementation bids from contractors.
Your design will be developed in line with all current legislation including Building Regulations, Construction (Design & Management) Regulations, Health & Safety and Disability Discrimination Act.

Project Management
As a progression of the design process, we will draw up an implementation programme around your operational needs. We will interview contractors and suppliers to quote against the specification.
We will happily be part of or create a team with other professional disciplines if their input is needed e.g. architect, structural engineer, mechanical & electrical engineer. Our objectives will be to ensure your project runs smoothly, is completed on time and within budget.

Interior Audits & Refurbishment Strategies
Through many years of experience, we have learnt what is durable and what isn't in a contract interior. An Interior Refurbishment Strategy will itemise the condition and likely lifespan of a commercial interior's elements – flooring, contract furniture, drapes, décor and lighting. A Strategy will recommend a rolling programme of replacements and improvements to be funded in successive financial years. This service has been used mainly in the hospitality and public sectors.

Project Management
We are happy to manage the implementation of a project on site and each job is different with its own challenges.
Full project management would involve overseeing work on site on a regular basis, liaising with contractors and other consultants that may be involved.
More frequently, we are asked to monitor just the specialist items we have designed, e.g. the building of a bar or reception desk or the ordering of a bespoke carpet or wallcovering.

Contact us
Do you have a project you'd like to discuss? Get in touch.
Just email us: martin@designpays.co.uk
Call: 01323 484242
or complete the form and we'll get back to you.