Helping you ensure your interior is designed to improve efficiency, productivity and profitability
How do we do this?
As interior design consultants, we spend time getting to know you and analysing your organisation, its goals and its ethos. We study your target customers or clients and design your interior to meet and then exceed their expectations.
We have over 30 years' experience in the public, corporate, professional, healthcare, hospitality and retail sectors.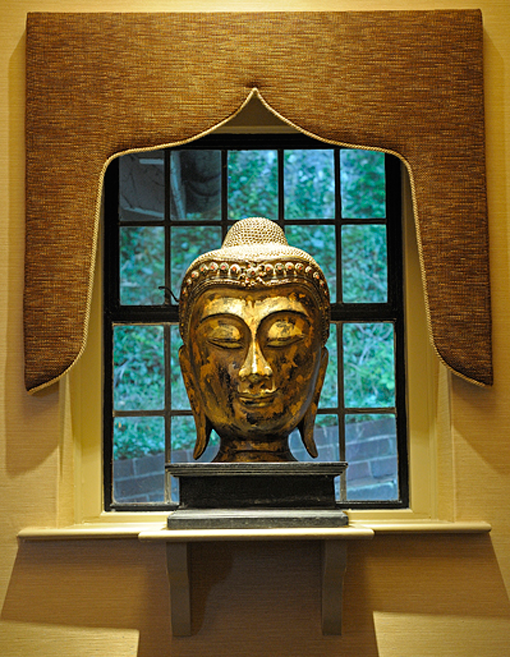 Business & Property Analysis
Design Development & Specification
Interior
Audits & Refurbishment Strategies
Business & Property Analysis
This initial exercise is pivotal in finding out all we need to know about your organisation and your premises. We discuss your Business or Corporate Plan, Marketing Strategy or Mission Statement so that we know exactly how your business should be perceived by your customers or clients. Other questions:-
do you have competitors we need to consider?
If so, do we need to investigate your competition on your behalf, perhaps incognito?
do you need to continue trading if we are refurbishing existing premises?
We need to know all about your property, its facilities and its restrictions. For example:-
is there a ventilated air system?
Is the electrical supply "single" or "three phase"?
How strong is the mains water supply?
Is the property in a Conservation Area or Listed?

Feasibility Studies
Having established the physical limitations of your building we can look at the possible configurations of the space. Following analysis of your business, we look at:-
how your staff need to interact with each other and the public they are serving
individual workstation requirements
safe circulation of people at busy times
emergency egress of premises
The principles of space efficiency and productivity are always addressed before visual considerations.

Concept Designs
This is all about what we see. It takes just a few seconds to gain a first impression, be it:-
a "wow" factor in a restaurant
a sense of calm in a dental practice
a feeling of confidence in a professional consultancy
Having identified your target market, we design what we think meets and then exceeds the expectations of that market. If you have a theme in mind, we will work with you, interpret it and make sure it will work in practice.
We convey our concepts through 2D drawings, sketches and hand-drawn 3D visuals. An implementation price guide is usually included at this stage.
An example of a Concept Design is the Enterprise Diner in Eastbourne. 

Design Development & Specification
Once a design concept has been presented, there will invariably be changes made, either through design preferences or financial constraints, or both.
When a direction has been agreed, we will develop the design and specification up to the standard necessary for obtaining implementation bids from contractors.
Your design will be developed in line with all current legislation including Building Regulations, Construction (Design & Management) Regulations, Health & Safety and Disability Discrimination Act.

Interior Audits & Refurbishment Strategies
Through many years of experience, we have learnt what is durable and what isn't in a contract interior.
An Interior Audit will itemise the condition and likely lifespan of a commercial interior's elements – flooring, furniture, drapes, décor and lighting.
A Refurbishment Strategy will recommend a rolling programme of replacements and improvements to be funded in successive financial years. This service has been used mainly in the hospitality and public sectors.

Project Management
As a progression of the design process, we will draw up an implementation programme around your operational needs. We will interview contractors and suppliers to quote against the specification.
We will happily be part of or create a team with other professional disciplines if their input is needed e.g. architect, structural engineer, mechanical & electrical engineer. Our objectives will be to ensure your project runs smoothly, is completed on time and within budget.

COVID – 19
The coronavirus pandemic has changed everything. We have yet to see how many enterprises will return to what they were before. Their requirement for and use of premises is largely unknown.
For those planning to return to existing premises, you will be making your workplace safe and conforming to government guidelines. Risk assessments will need to be undertaken to ensure meticulous hygiene, adequate ventilation and workplace practices that are flexible to adapt as restrictions ease.
For those relocating or starting a new venture, it is the perfect opportunity to create a compliant interior from scratch that everyone will have confidence in.
Our interior design discipline will run concurrent with this new health precedent from now on.
Contact us
Do you have a project you'd like to discuss? Get in touch.
Just email us: martin@designpays.co.uk
Call: 01323 484242
or complete the form and we'll get back to you.